Holy Orders
The Lord has sworn an oath he will not change, 'You are a priest forever in the order of Melchizedek'.
-Psalm 110:4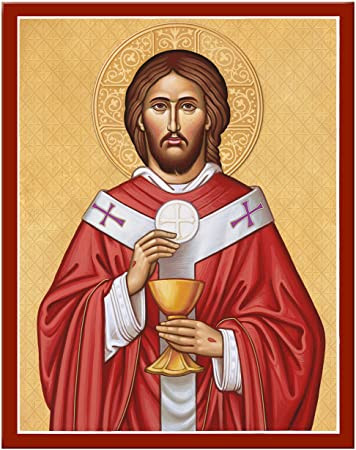 The Sacrament of Holy Orders is the continuation of Christ's priesthood, which He bestowed upon His Apostles; thus, the Catechism of the Catholic Church refers to the Sacrament of Holy Orders as "the Sacrament of Apostolic Ministry."
In the Sacrament of Holy Orders, a man is incorporated into the priesthood of Christ at one of three levels: the episcopate, the priesthood, or the diaconate.
The Sacrament of Holy Orders can be validly conferred only on baptized men, following the example set by Christ and His Apostles, who chose only men as their successors and collaborators. A man cannot demand ordination; the Church has the authority to determine eligibility for the Sacrament.
Archdiocese of Regina Vocations Office
St. Joseph Seminary (Edmonton)
Mass Schedule
| | |
| --- | --- |
| Wed | 9:00am |
| Thu | 9:00am |
| Fri | 9:00am |
| Sat | 9:00am |
| Sun | 10:45am |
| Mon | 9:00am |
| Tue | 9:00am |
| | |
| --- | --- |
| Wed | No Mass |
| Thu | No Mass |
| Fri | No Mass |
| Sat | No Mass |
| Sun | 9:00am |
| Mon | No Mass |
| Tue | No Mass |
| | |
| --- | --- |
| Wed | No Mass |
| Thu | No Mass |
| Fri | No Mass |
| Sat | 7:00pm |
| Sun | No Mass |
| Mon | No Mass |
| Tue | No Mass |
All Services